Let your imagination be your guide with these space-efficient units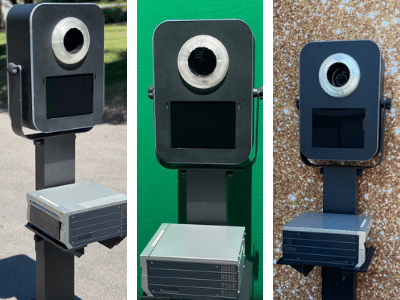 Don't stress about anything! A member of our team will be on hand for the duration of your event to make it run as smoothly as possible.
Custom overlays and backdrops
Your event will stand out with a custom backdrop of your choice and a photo overlay made just for you will remind your guests of your great event for years to come.
Instant gratification! Your photos print right away so there's no waiting for your memento.
Digital DropBox of all prints (JPEG)
Relive the fun with a full digital set of all your guests' photos! You'll love looking back through the memories any time, anywhere.
You'll have a hand-picked selection of props, hats, and signs, to really amp up the fun!